You asked, we listened! 
The brand new VillagerHost Companion app is now available for Android - and is available to download for free from the Google Play Store or Amazon App store! The team have been working hard to get this ready for clients as soon as possible, and we are proud to announce its finally here. Please note the application is still in Alpha, and therefore we are still making improvements and fixes to the app - including adding suggestions from clients. Currently it is not available for IOS devices, however, we are working on a IOS alternative that will be available directly from us so please keep your eyed peeled!
 Visit https://villagerhost.net/companion to find out more information, as well as how to download it for yourself!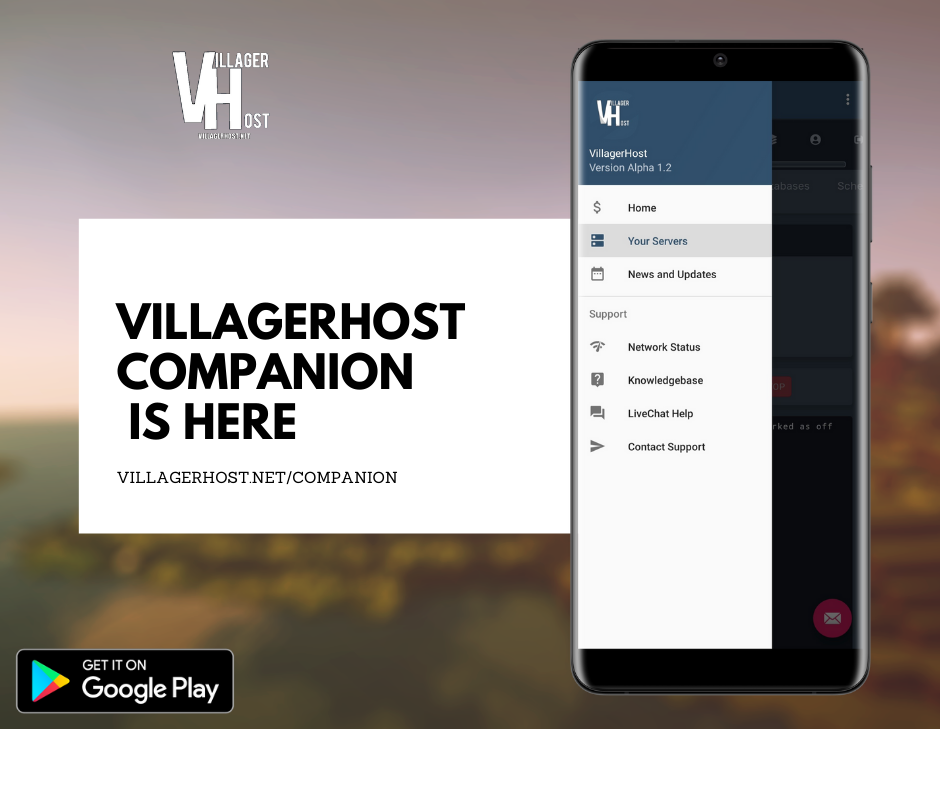 Thursday, December 31, 2020